Info

Useful Links
Connect Us








Copyright Inline Solutions Inc. 2017.
All rights reserved.

Walco VF400 Feeder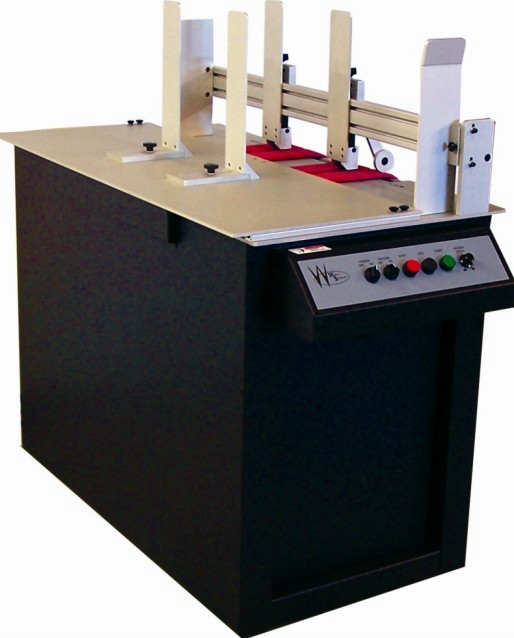 Specifications

VF400

Material Size: Min. 3"W x 5"L - Max 41"W x 28"L
Material Thickness: 1" Max (In Standard Configuration)
Electrical: 110 VAC 1-Phase 5 Amp Circuit
Interlock: Dry Contact (Low Volt) Standard
Operator Controls: Power (on/off), Vacuum (on/off), Stop, Jog, Start, Feed Speed

Physical: 24"L x 50.5"W x 33-36" H
The VF200 offers a radically innovative design not available anywhere else.

Every part in this feeder - from the precision machined guides, to the sealed shaft locking collar bearings - was designed to take an outstanding amount of abuse. Over 50 inches of two (2) 2-1/2 inch wide belts offer an astonishing amount of friction. Add vacuum to the equation and you have a machine capable of pulling any product.

Like all Walco Systems products, the Evolution series feeders are designed for the high capacity use demanded by today's commercial environment.
Employing every concept that makes up the VF200, the VF400 ups the ante and allows for wider pieces to be fed. Designed primarily for cardboard, this machine allows products to contact 180 square inches of natural gum rubber belting.



Solutions Provider for the Printing Industry, Mailing Industry and Packaging Industry