Info

Useful Links
Connect Us








Copyright Inline Solutions Inc. 2017.
All rights reserved.

FeedMAX-S Friction Feeder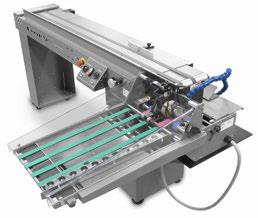 FeedMax-S
The FeedMAX-S is designed to eliminate feedable product range and stack height limitations by shingling material on a high capacity conveyor that cascades into the feeder hopper. The FeedMAX-S combines a jogging wedge with Dynamic Rotation Technology to increase productivity by three times.
The FeedMAX-S comes standard with Sure-Feed's Patented Dynamic Rotation Technology, "The Shaker" plate, 6' autoloader (9' optional), External Run Interface and Casters.

Solutions Provider for the Printing Industry, Mailing Industry and Packaging Industry