Info

Useful Links
Connect Us








Copyright Inline Solutions Inc. 2017.
All rights reserved.

Baum 15 8 page unit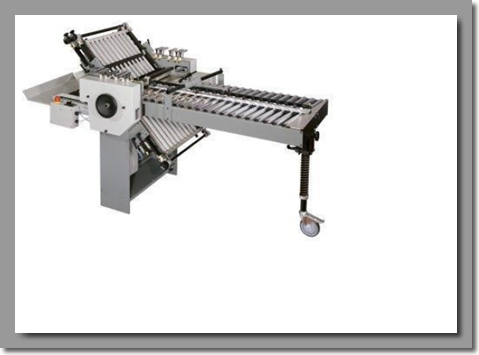 Features

7/8 in (22mm) diameter adjustable slitter shafts
Mobile design
AC inverter drive
Sealed ball bearings
Automatic grease canister
Helical gear drive
Combination fold rolls standard

BAUM 15 2nd Station

The BAUM 15 2nd Station right angle folder offers more folding capability for more than just right angle folding applications. The robust designed unit can be added to the BAUM 15 1st station parallel fold unit to perform right angle cross folds. The BAUM 15 2nd station can also be placed in tandem, in a straight line, to perform more complex roll and accordion folds when more parallel folds are needed that the 1st station folder cannot provide.

This quality built folder can also be operated independently using the exclusive selection of BAUM power adapter boxes for inline applications with inkjet tables, forms cutters, creasing machines and more!



Specifications:

Maximum Sheet Size: 15.5 x 15.5 in. (39.4x 39.4cm)
Minimum Sheet Size: 4 x 6 in (10.16 x 15.24 cm)
Electrics: 220/3/60 or 220/1/60 or 220/1/50 or 380-415/3/50
Maximum Folder Speed: 8200 Inches per min (208.3 m/min)


Solutions Provider for the Printing Industry, Mailing Industry and Packaging Industry