Info

Useful Links
Connect Us








Copyright Inline Solutions Inc. 2017.
All rights reserved.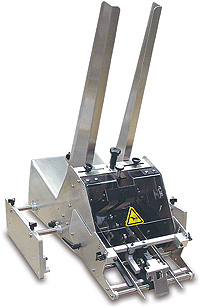 Converge C-900 and C-1200

The Converge Series tip-on feeders are the most accurate, innovative high-speed product placement solutions available. These feeders precisely place products at high-speed onto carrier pieces traveling on a variety of transports. Singulates and dispenses the widest range of material types and sizes.

For wider products, the C-1200 is available.


Converge 900

Solutions Provider for the Printing Industry, Mailing Industry and Packaging Industry