Info

Useful Links
Connect Us








Copyright Inline Solutions Inc. 2017.
All rights reserved.


Solutions Provider for the Printing Industry, Mailing Industry and Packaging Industry


Hawk M6 UV Inkjet System with LED Dryer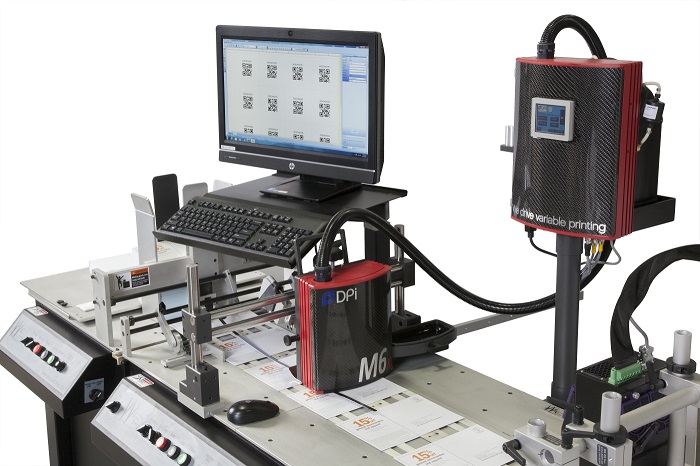 Finally, a UV inkjet system that fits perfectly on your press, vacuum conveyor, or rewinder and can now be made PORTABLE! Hawk M6 is the latest generation of high resolution DOD print technology from Digital Print, Inc. (DPI). The system is expandable from 2.1" to over 17" with multiple print heads

The Hawk M6 uses Kyocera's or Ricoh's advanced print head technologies. These robust and reliable print heads are designed for a broad range of industrial and commercial printing applications. They easily support such applications as labels, forms, direct mail, tickets, gaming, promotions, tags, and pharma packaging
Hawk M6 Inkjet System


4.25" to 17" Print Head Width

600 dpi across the web

1200, 900, 600, 450, or 300 dpi down the transport

Print up to 500 fpm

7 - 14 pl drop for improved barcode reads
(Adjustable drop size)

Bar shaving to fine tune barcodes

UV cure and Water Based Ink and Spot Colors

Will run on Coated and non coated stocks

Customized Software Available For Unique Applications

APPLICATIONS
•
READ & PRINT / CARD ATTACHING
Click on the Arrow to watch the Inkjet running at 50,000 per hour with slow motion to see what is happening.